PROFESSIONAL ENGINEERING SERVICES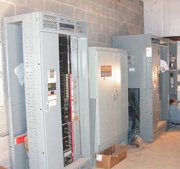 PAX-SUN ENGINEERING
provides comprehensive professional engineering services across East Texas with the capability to reach any part of Texas. We are experienced in mechanical, electrical, and plumbing system design for commercial institutional and industrial clients from Houston to Dallas and beyond.
Click to learn more about our design engineering staff.
Design engineering services include but are not limited to:
Mechanical (HVAC) System Design
Electrical Power Design
Plumbing System Design
Fire Sprinkler & Alarm System Design
Piping Design
Energy Audits & Evaluation
AutoCAD Drafting
Consulting Services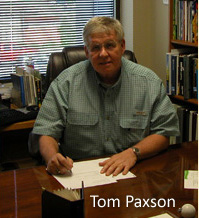 Click to view resume
A sample of recently completed engineering projects:
CLICK HERE for the FULL LIST of recent MEP design engineering projects completed by Pax-Sun Engineering.
ONGOING:
FACI – American eChem Plant Expansion, Lufkin, TX
FACI – American eChem Laboratory, Lufkin, TX
City of Lufkin Public Safety Training Center, Lufkin, TX
Sacred Heart Catholic Church Gymnasium Modifications, Nacogdoches, TX
City of Jacksonville Library, Jacksonville, TX
MTC HOPE Center, Henderson, TX
Tenaha ISD Fieldhouse, Tenaha, TX
COMPLETED:
Zavalla ISD Living Skills Laboratory, Zavalla, TX
Stokes and Associates Office Building, Henderson, TX
Rusk County, Tommy McDaniel EXPO Center, Henderson, TX
Burke Center, Lufkin, TX
ADAC Offices, Lufkin, TX
Trinity County Elevated Storage Electrical, Trinity, TX
Glendale Well and Storage Electrical, Glendale, TX
Angelina Hotel Apartments, Lufkin, TX
Alabama-Coushatta Indian Reservation Concession Stand, Livingston, TX
Alabama-Coushatta Indian Reservation Fire Station, Livingston, TX
Alabama-Coushatta Indian Reservation Parking Lot Lighting, Livingston, TX
City of Wells Lift Station Electrical, Wells, TX
Eastview UPC Family Life Center, Lufkin, TX
Skyway Acres Site Lighting, Longview, TX
Hope ER, Lufkin, TX
Arbor Terrace Renovations, Kingwood, TX
McDonalds, San Augustine, TX
Texas Cookery, Brenham, TX
Southwest Canners HVAC additions, Nacogdoches, TX
Cold Springs ISD Electrical Service Modifications, Cold Springs, TX
Blinn College Baseball Practice & Training Building, Brenham, TX
Groveton ISD Concession Building and Locker Rooms, Groveton, TX
Timpson ISD Gymnasium, Band Hall, Softball Fld. & Bus Barn – Timpson, TX
Legal Monkey Office, Bryan, TX
Center of Hope, Livingston, TX
And many more...
PAX-SUN ENGINEERING
Preferred Manufacturers

Eaton Cutler-Hammer

Cooper Lighting

Generac Power Systems, Inc.
PROUD MEMBERS OF:

Texas Society of Professional Engineers (TSPE)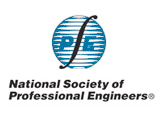 National Society of Professional Engineers (NSPE)

American Society of Mechanical Engineers (ASME)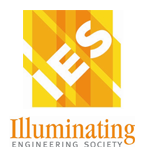 Illuminating Engineering Society (IES)